Meet the Doctors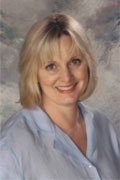 Dr. Paula Lee
Dr. Lee is a board certified Doctor of Chiropractic with a certificate-added qualification for whiplash and has taken coursework in the concussion of athletes. She also has completed a three year study in pediatrics and pregnant women and has earned a certificate in nutrition.
While she feels it is her role to guide and care for her patients, she also encourages patients to be committed to their health by following an agreed upon treatment, exercising regularly and minimizing behaviors that compromise health. Dr. Lee cares for the entire family with an emphasis on preventative and maintenance care along with pain relief care.
"I enjoy spending time with my patients, understanding their lifestyle and how it impacts their health and spine. When I understand the activities of their daily life, I can better assess treatment and an exercise program. It is important to feel your best and any age."
Areas of interest
Family Chiropractic
Sports Chiropractic
Preventative Care
Education and public speaking on good health
Education and Training
D.C. Degree, Palmer College of Chiropractic, Davenport, Iowa
M.S. Degree, University of Wisconsin-Madison, Masters of Science in Counseling and Guidance
Board Certified, National Board of Chiropractic Examiners
Member, Wisconsin Chiropractic Association
State Certification in Nutritional Counseling
START
LIVING FULLY
Set up an appointment today!
WAUNAKEE CHIROPRACTIC
1024 Quinn Drive
Waunakee, WI 53597

608-256-7500 | 608-849-4521